Another 'stamp of approval' for Sticks and Stones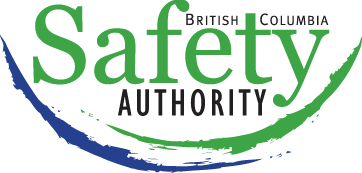 Need another reason to purchase one of absolutely fabulous fire pits?
Well here is one more – our burners are now certified as safe by the BC Safety Authority. What does this mean you ask? Well, we worked our way through a large amount of paperwork, our products were reviewed, and our fire pit burners were officially certified as safe for sale in BC.
Just to clarify, our products have always been safe, they are all CSA approved and always have been. Our designs have not changed, all that changed is that we have received a stamp of approval by the BC Safety Authority. Thanks guys!
The BC Safety Authority is an independent, self-funded organization mandated to oversee the safe installation and operation of technical systems and equipment. In addition to issuing permits, licences and certificates, they work with industry to reduce safety risks through assessment, education, enforcement, and research.
To learn more about BC Safety Authority you can visit http://www.safetyauthority.ca/
As mentioned above, part of the BC Safety Authority mandate is education, so we are doing our part to educate you as consumers. We encourage you to do your research whenever you make a purchase. In the case of fire pits, it is good practice to look for CSA approval, and in British Columbia look for BC Safety Authority certification.
Insurance companies also happen to love CSA approval and BC Safety Authority certification so both these 'stamps of approval' will keep your house insurance valid. Call your insurance company if you would like to clarify any details pertaining to outdoor fire pits.
Give us a call if you have any questions about our fire pit burners and our safety standards!